LANSING, Mich. — State Sen. Lana Theis, R-Brighton, welcomed 22nd District residents Armando and Terri Ramos to the Capitol as her guests for the Michigan Senate's 28th Annual Memorial Day Service on Thursday.
Petty Officer 3rd Class Armando Ramos is a veteran of the U.S. Navy, where he served for five years. Senior Airman Terri Ramos served six years in the U.S. Air Force. The two are husband and wife and currently live in Hartland.
###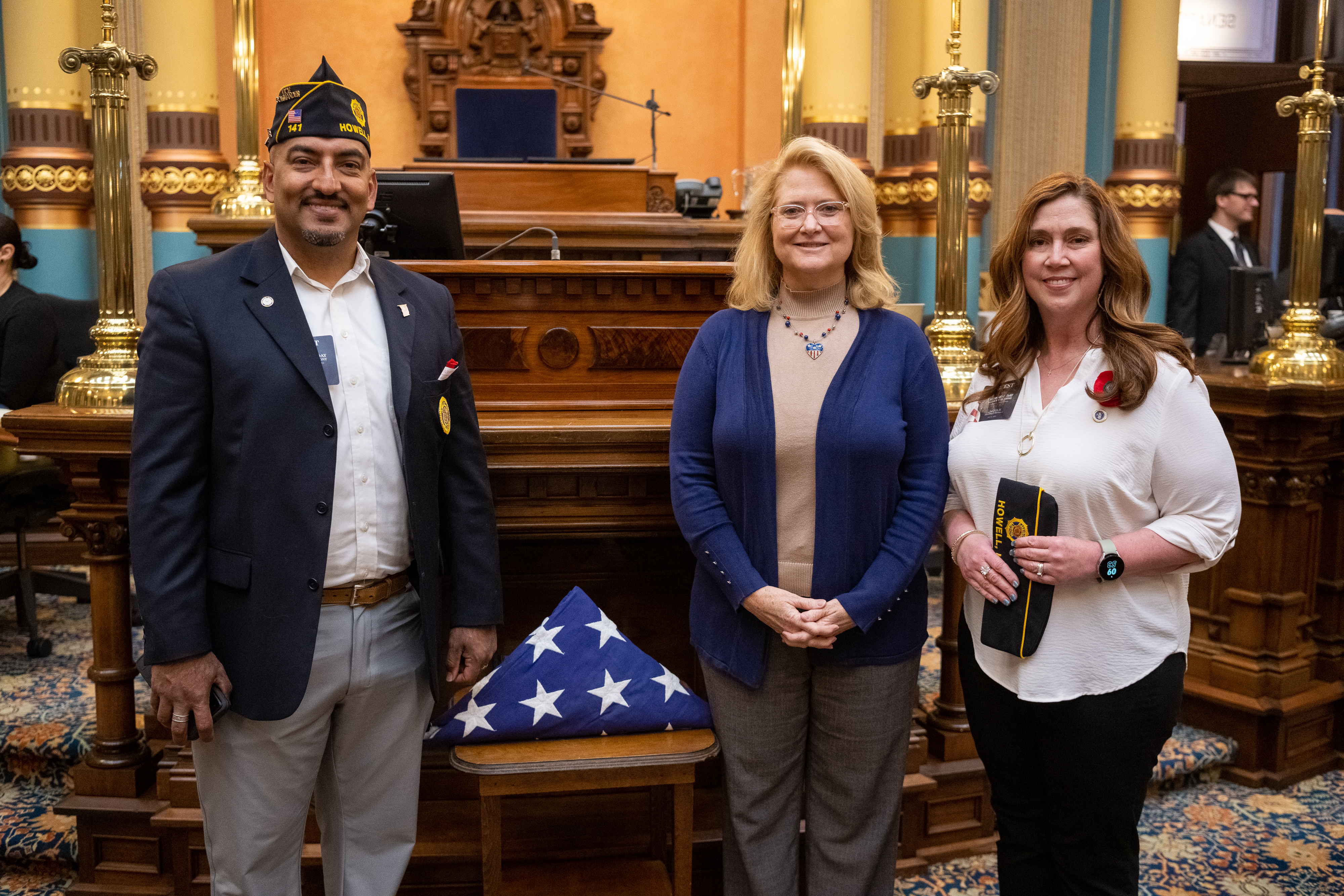 Editor's note: A print-quality version of the above photograph is available by clicking on the image or by visiting the senator's website at SenatorLanaTheis.com. Click on "Photos" under the "In the News" tab.
Photo caption: State Sen. Lana Theis, R-Brighton, stands with guests Armando and Terri Ramos of Hartland during the Michigan Senate's annual Memorial Day Service Thursday morning.